Your gift of hope for Raimi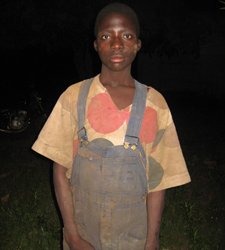 Voodoo was born here — in the west African nation of Benin. Many young people in this country come from families enslaved to the occult, or practice animist and fetishist tribal religions.
Fifteen-year-old Raimi came from such a family and tribe, the Baribas, who include drinking and sexual immorality as part of their religious "tradition."
Raimi himself had little use for his tribal religion or for Christianity. His ambition was to become a great warrior — a conqueror like Napoleon.
But when the OneHope team came from a local church and presented Raimi and his classmates with the Book of Hope, things began to change for this young man —
He accepted Christ as his Savior. Today, he says his goal is to honor Christ by becoming a peacemaker!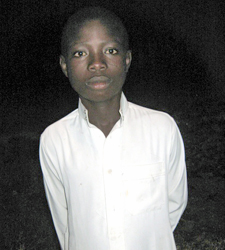 Another child from Benin who had great ambitions was Issifou, a 12-year-old Muslim boy who wanted to become an imam, an Islamic holy man.
When he received the Book of Hope at school, he learned that Jesus is not simply a prophet, as Muslims believe, but that He is God and the Son of God.
Today, Issifou has also chosen to follow Jesus as his Savior!
Thank you for reaching out in the schools of Benin with the Good News that Jesus saves! You're making a life-transforming difference.
Your gift again today will help reach more young people like Raimi and Issifou with God's Word. And every dollar presents the Good News to three children and youth!