Your love brought hope to Carlos
By OneHope President Rob Hoskins
I was completely blindsided.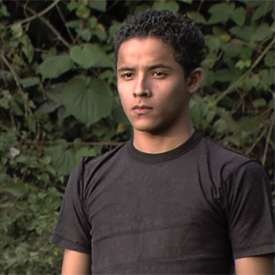 The year was 1988. I was serving as a youth pastor and agreed to bring a team of young people from our church to Honduras to help distribute the Book of Hope in the schools.
At that time, Book of Hope was my father's ministry. I knew about it, and of course I supported him, but I didn't realize how truly world-changing it would be —
Until Carlos blew away my misconceptions.
He was a 17-year-old boy who spent his weekends at a terrorist training camp, preparing to overthrow the government. He had lost his father to political violence and grown up with bitterness and hatred.
But then you sent the Book of Hope and introduced him to the love of Jesus Christ — and Carlos was transformed!
Today, we don't only distribute the Book of Hope in schools. We have dozens of innovative Scripture engagement programs and tools —
The GodMan film
Short films like En Tus Manos and Paper Flower
God's Big Story
Digital programs like The Bible App for Kids and Incredible Islands
And so many more!
But the vision began in the schools, and every year, at this time of year, our teams gear up to go back to school — in nations across the globe. And right now, we need your help.
It's such a blessing. The average cost to reach a child or youth with the Gospel is still just 33¢. This means every single dollar touches three young lives with the Good News.
Let me urge you to please help again today.