A New Day for China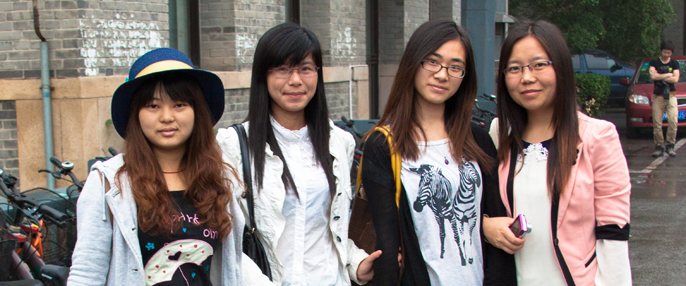 Perhaps you've heard the old narrative of missions in China and North Asia — horrific persecution, Christians oppressed and imprisoned for their faith.
China is a geographically massive nation — and in some areas, this persecution tragically continues. But in other areas … by God's grace … believers are now able to worship freely.
Though there are still some versions of the Bible which cannot be printed or distributed in China … and Christian literature is not plentiful everywhere across the country … God is moving! Some versions of the Bible are being printed in China and can be freely purchased at bookstores or online.
Yes — the old "walls" once attempted to keep Christianity out, and keep the move of God contained are falling one-by-one! Miraculous doors are open, and we are excited to see how OneHope's partnership with believers in China and North Asia impacts an entire generation.
Please, praise God with us — and join us in prayer regarding these important needs in China:
Safety for Chinese pastors, partner churches, and believers as they reach out to young people and work toward unity.
Next Generation Internship — this new program will prepare leaders to train workers to establish ministry hubs in each province. Please pray the right people will be drawn to this internship.
Asset mapping — this project will help identify available resources and plan for additional effective ministry, but it is a big undertaking. Please pray for the mapping team and the project outcome.
Chinese parents and families. Among the most urgent needs are programs that involve parents in the spiritual development of their families. There is still a great disconnect, even among Christians. Please pray for China's families, and for OneHope as we develop specialized programs to meet this need.
Safety and favor for our OneHope leadership team and staff as we network with Chinese churches and leaders.
Thank you for your prayers and partnership. We're so grateful to you for being a part of what God is doing in China!