Restored hope in a broken family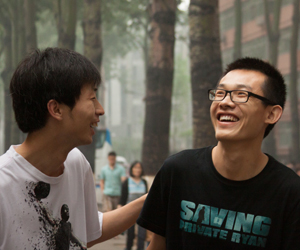 His father died when he was quite small … and 12-year-old He-Ping couldn't remember much about him.
His mother had re-married twice already — and both times, He-Ping's new family had rejected him. He felt unwanted and unloved.
But things began to change for him when he came to a OneHope event. Our Chinese church partners asked us to help them with a camp curriculum, because these kinds of programs are attractive to families who want to keep their young people busy during the school holidays.
At this outreach, the Hope for Kids program was being presented, to show Christian young people how to share their faith with others. He-Ping was depressed and indifferent to the activities …
… until he realized the love and compassion the teachers were showing to him and the others that were there. It made such a big impression, he began to pay attention to the classes, and soon he decided to follow Jesus!
After camp ended, He-Ping became a regular church attender, often bringing friends with him and sharing his faith.
Thanks for showing him the love of Jesus and the hope of a brighter future!