DOUBLE impact for China!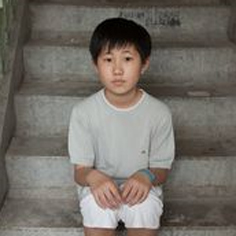 Wang Xiao Ming's parents were believers, but because their church in China hadn't focused on children's ministry before, he didn't know anything about the faith. All his parents had been able to teach him was that he would go to hell if he died without Jesus. He had no idea what the Gospel was really all about …
But during our Hope for Kids program (in partnership with Kids' Evangelism Explosion), he received a special edition of the Book of Hope called Pathway to Hope. With it, he learned about sin, separation from God, redemption, confession, forgiveness, and he made the decision to follow Jesus!
Then, through the Hope for Kids program, he also learned to share his faith. Now he's a believer, and a bold preacher of the Gospel, too!
Hope for Kids gave him God's powerful Word, showed him how to be saved and how to share his faith so that others will be saved, too.
What a blessing, what an inspiration!
Today, we have an amazing open door to reach China's next generation with the Good News — and friends have donated a $500,000 matching challenge fund for China … This fund will double the impact of every dollar donated to reach China's next generation.
So instead of one dollar presenting the Good News to three young people —Today, because of the matching challenge fund, every single dollar will touch SIX young lives with the Gospel.
Please pray, ask God how you can help, and give generously as He leads you. Thank you!