Muslim child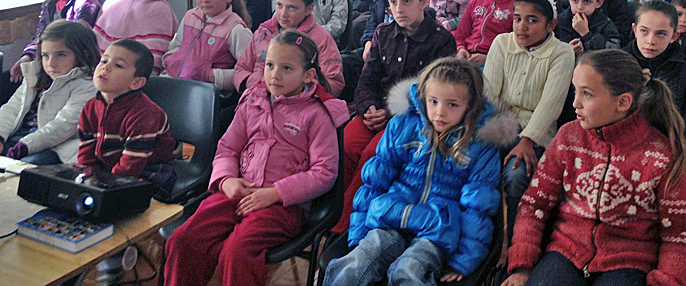 Albania was the world's only "officially atheist country."
They wrote it into their constitution and even emblazoned it on the walls: "God does not exist."
But this anti-God fervor was the result of communist ideology during the Cold War, and it masked a very religious people: Albania is traditionally about 57% Muslim, 10% Catholic, 7% Eastern Orthodox … evangelical Christians make up only 0.5% of the population.
Tela was a Muslim child — a poor and oppressed one at that: she was among the Roma, often called "gypsies." In Albania, the Roma have been subject to human trafficking, and there are reports of families that "sell" unwanted children as organ donors …
At Christmastime last year, Tela was invited to a showing of The GodMan film, which aired on national television. Churches held showings, and Christian families also invited their neighbors into their homes for the showings.
Tela was engrossed in the story of Jesus — she had no idea who He even was before she saw the film. At the end, as the children's ministry worker explained the salvation story, Tela had a question:
"Now I know that Jesus is the Savior, but we are Muslims. Can He save us as well?"
What wonderful news to hear that Jesus came to save everyone, Muslims included!
Tela chose to place her faith in Christ, and today she is walking with Him.