Open Door for Ministry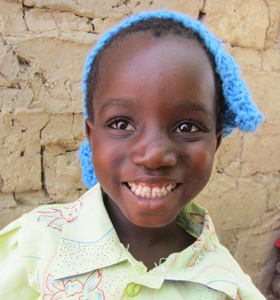 OneHope's vision is "God's Word. Every Child." — even those who live in some of the most dangerous parts of the world.
And with your help, OneHope is strategically taking advantage of open doors to minister to Muslims in sensitive areas of Africa and Asia …
Nigeria. About half the population follows Islam and Sharia law is often the law of the land. Radical persecution of Christians is on the rise, we have

more than 20 "film teams"

sharing the Gospel and planting churches throughout the country. (Two of these even work in a particularly sensitive areas where a known terrorist group holds sway.) Last year, you helped present the Book of Hope to 2.8 million young people, in addition to showings of The GodMan film.
Sierra Leone. About 70% of the nation follows Islam. Even though Christians and Muslims have generally been friendly toward each other in this country, extremism has cropped up more recently — including terrorist training camps. You're helping OneHope to reach out with our Creole-language version of The GodMan film —

perfect for reaching young people in these areas as Creole is spoken by 95% of the population

. In addition, we have a strong school distribution ministry with the Book of Hope, even in predominantly Muslim areas, and our partners are planting new churches in these Muslim regions.
Meanwhile in two predominantly Islamic nations in Asia (which we cannot name because they are politically sensitive areas), we are also seeing incredible open doors!
In one nation, a national TV channel requested to broadcast The GodMan film. This great outreach opportunity will potentially reach millions of Muslim children, high-schoolers, and college-aged students.
 In the other nation, our church partners have begun training volunteers in using God's Big Story, the series of illustrated cards that highlights major Bible stories and presents the overarching meta-narrative of redemption. Children receive one card each week as they attend Bible Club or church. The program has been proven to keep children coming back to collect all 16 cards and to contribute to their understanding of the Gospel and ability to share it. This can be a powerful tool for reaching Muslim children!
We're excited to see how God will continue to advance the Good News in these nations. Your partnership has made all of this possible … and we're not stopping!
Our goal this year is to share God's powerful Word with more than 5.8 million children and youth in traditionally Muslim areas — including Africa, Asia, and the Middle East.
Every dollar will present the Gospel to three children and youth.
Thank you! We're tremendously grateful for your valuable prayers and generous support as we share Christ's eternal, life-giving hope and freedom with Muslim children and youth around the world!