You showed him his place through Stories of Hope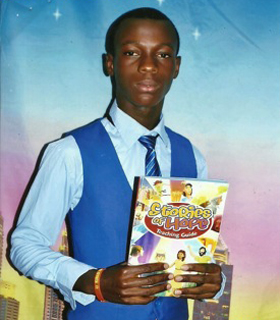 Frederick came to Sunday School by himself when he was just four years old.
It wasn't unusual in his small village of Ghana, West Africa — there was little for children to do, and Sunday School seemed like a good place to meet friends, sing songs, play games and have fun.
And that's what Frederick did for a few years, without ever really connecting to Jesus or the Christian faith. He often heard talk about Jesus, dying for his sins, but he had no idea what it meant.
Transformed by grace
But then you stepped in. Through the generosity of friends like you, we were able to send the Stories of Hope program to Frederick's church.
Finally, Frederick began to understand the stories of the Bible. He learned about the grace of God. And, finally, he knew who Jesus was now — and what it meant that Jesus died for him.
Thank you for your compassion for children and youth like Frederick who can be reached with God's Word through innovative Scripture engagement programs like this. You are helping to transform lives.
Please give again today — every dollar touches three young lives with the Gospel.