Your gift of love transformed her life!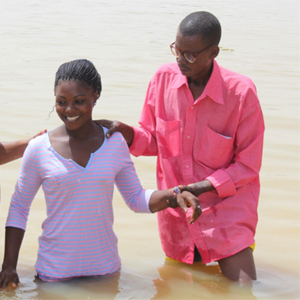 She lives in one of the "sensitive areas" of Africa where radical Islam is a threat to Christianity.
Lulu's mother had abandoned her when she was just three years old. Her auntie took her — and forced her to work as a slave, from the time she was only three —
Until a few years later … when her auntie began selling her to men to be raped and abused.
At age 13, Lulu became pregnant … and was forced to have an abortion.
By this time, Lulu felt worthless — used, cast aside. But then a friend like you stepped into her life with the best news she had ever heard …
"Jesus loves you."
These words brought tears to Lulu's eyes. Could it really be true? Could someone love her?
The OneHope team from the local church placed the Book of Hope into her hands — and assured her that there was a Savior who cared for her …
This message — the Gospel story in the Book of Hope — made all the difference for Lulu. She chose to follow Christ!
She has gone on to become a faithful member of her local church, where she is learning and growing in Jesus every day.
This kind of life-transformation is what you make possible when you stand with OneHope to reach the next generation with the Gospel! Thank you for being a part of it.
Your generous online donation again today will bring hope to children and youth in desperate need. Every dollar presents the Gospel to three young people. Please give today.