God's Word…even without words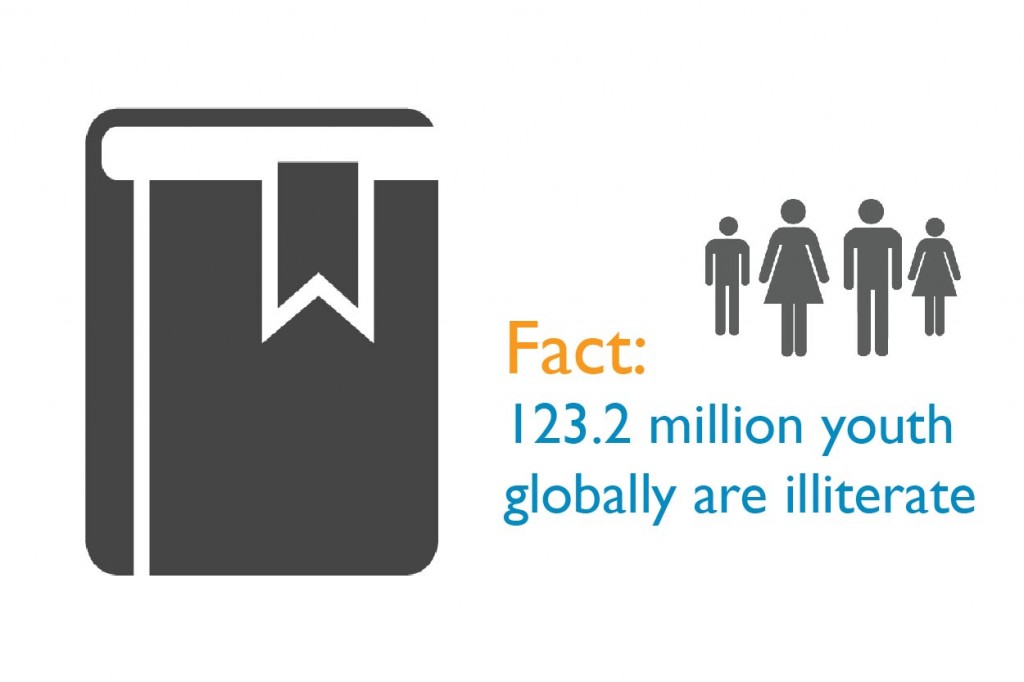 "Literature goes where missionaries cannot go," OneHope founder Bob Hoskins wrote in his book All They Want is the Truth. While OneHope has reached millions of children and youth around the world with the printed Word, we have also had to face the fact that literature has little effect if the recipient cannot read it.
The statistics are startling. UNESCO reports that 123.2 million youth are still illiterate globally.
In Sub-Saharan Africa, 3 out of 10 youths lack basic literacy skills
The regions of South and West Asia alone are home to more than one-half of the global illiterate population – 62 million youth in total
In the country of India, 41 million youth are illiterate
Our mission is God's Word for every child. But how do we accomplish that in a world where not everyone can read? In answer to this challenge, OneHope has developed many innovative programs and products that communicate the Gospel story without relying on written words.
Film is a powerful medium that can communicate stories regardless of literacy rates. Our GodMan film is an animated film of Jesus' life, death and resurrection. The GodMan has a live action opening and closing that contextualizes it to the culture in which it's being shown. And in areas based on oral cultures, a storyteller is used to introduce and conclude the film in person. Thousands have been saved through watching the GodMan and have been baptized and connected with local churches in their area.
We have also partnered with Toy Gun Films to create four short films that speak to the heartfelt needs of youth in different cultures. En Tus Manos, Paper Flower, Half Good Killer and Running Deer speak to themes ranging from child soldiers in Africa to gang violence in Colombia.
Even if you can't use words, you can use pictures. God's Big Story program tells the overarching Biblical narrative through illustrated trading cards. Each of the 16 cards is a picture of one Bible story, but when placed in the right order and flipped over, the picture on the other side shows the child his or her place in the Bible's bigger story. Our partner churches are experiencing lower dropout rates from their Sunday school programs and improved Bible literacy through the use of God's Big Story.
Sports is a language of its own that speaks to kids across cultures, no matter what their education level is. Our Coaching for Life program uses the story card concept to teach soccer skills and Bible stories simultaneously. This product has been used in Southern Africa and India this year helping to empower coaches in their sports ministry clinics, and is planned for translation into many more languages in 2014.
Through these and many other programs, OneHope is able to reach children and youth with the Gospel message, despite the barrier that illiteracy statistics present.