Epic Bike Journey Bringing Hope to Africa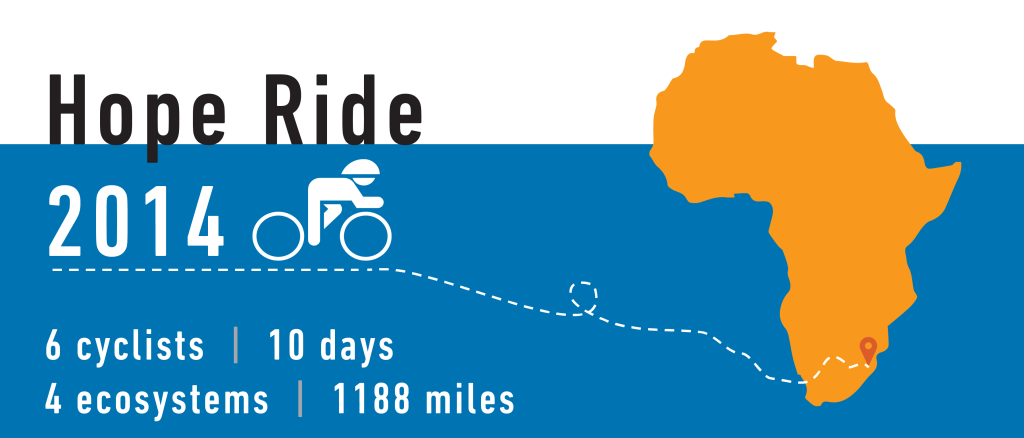 A team of cyclists will soon be bringing hope and the Word of God to the children of South Africa…on bicycles. David Crabtree, lead pastor at Calvary Church in Greensboro N.C., will be leading a team of 5 across the continent of Africa next month on an epic bike journey that will cover more than 1000 miles.
"200 miles of desert, miles more of climbing, and all that is Africa in between…we'll have to do it in strength beyond our own limits," Crabtree says after returning from a scouting trip of the route they will be taking. "It will be very, very tough."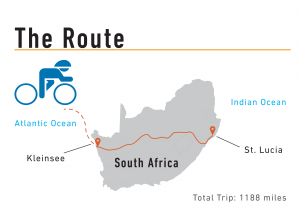 The team will begin on the Atlantic coast of the continent in Kleinsee, South Africa, and cycle through 4 ecosystems, ultimately ending their ride on the beach at the Indian Ocean in St. Lucia.
In just 10 days, they will have crossed the vast continent of Africa, logging more than 100 miles a day over sand and gravel, through mountains and jungles, and many other types of terrain.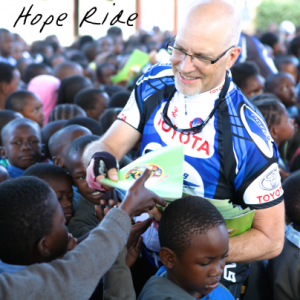 This is the third Hope Ride Crabtree has led. Last year's 700 mile journey included wild animal encounters and thirty-three flat tires as the team rode through Zambia and Botswana. They took time to stop along the way to distribute the Book of Hope to the children they were pedaling to help.
Money raised to support the cyclists will be donated to OneHope and Reaching a Generation to help bring God's Word, clean water, and hope to the children of South Africa. The riders cover their own trip costs, so that any money raised goes directly towards ministry. Last year the group raised more than $70,000!
Hope Ride 2014 will begin on May 15. Join us in praying for the team. If you'd like more information or a way to get involved, click here.

_______________________________________________________________
Read the stories from last year's trip
Check out the view on the road from last year's Hope Ride: