OneHope Teams With Chilean Government to Prevent Suicide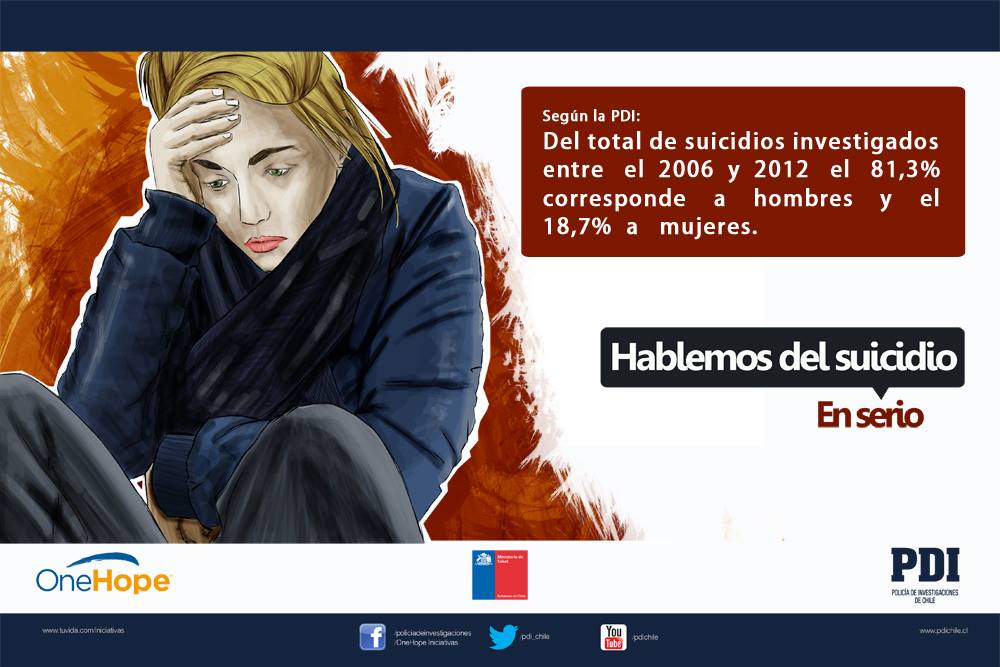 It may be difficult to imagine feeling so depressed, so hopeless, that you would want to take your own life. But in Chile, 1 out of 5 teens have entertained these thoughts. And 11% of youth have actually attempted to commit suicide, according to our ABY data.
In line with the World Health Organization's (WHO) September spotlight on suicide prevention and awareness, OneHope has partnered with the civil police to reach out to Chilean teens with a suicide prevention campaign. The media pieces, which are being promoted on social networks as well as traditional outlets, combine teen-oriented artistic illustrations with suicide statistics.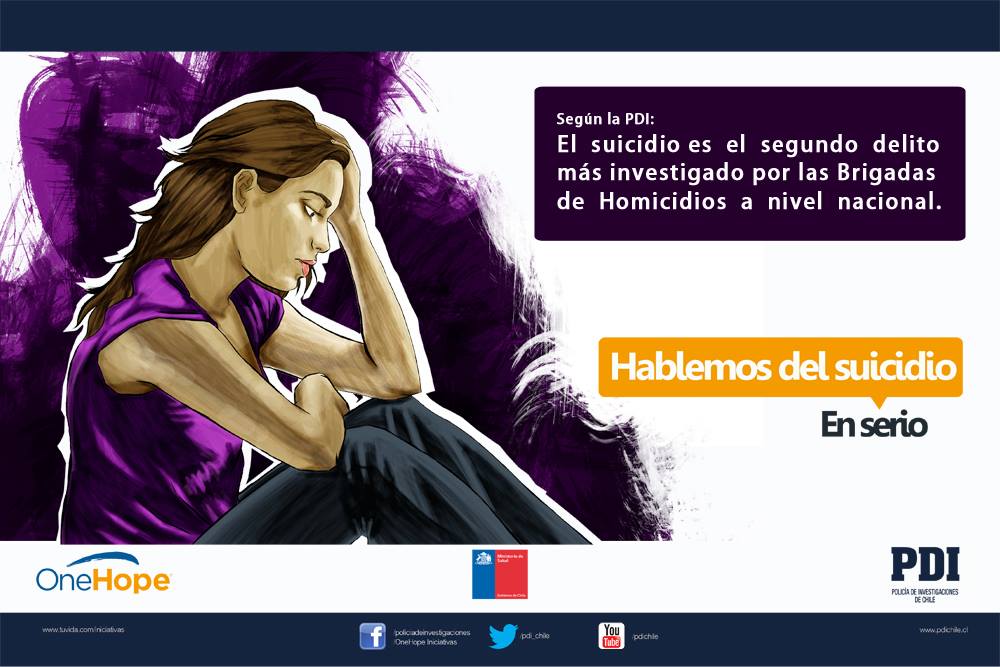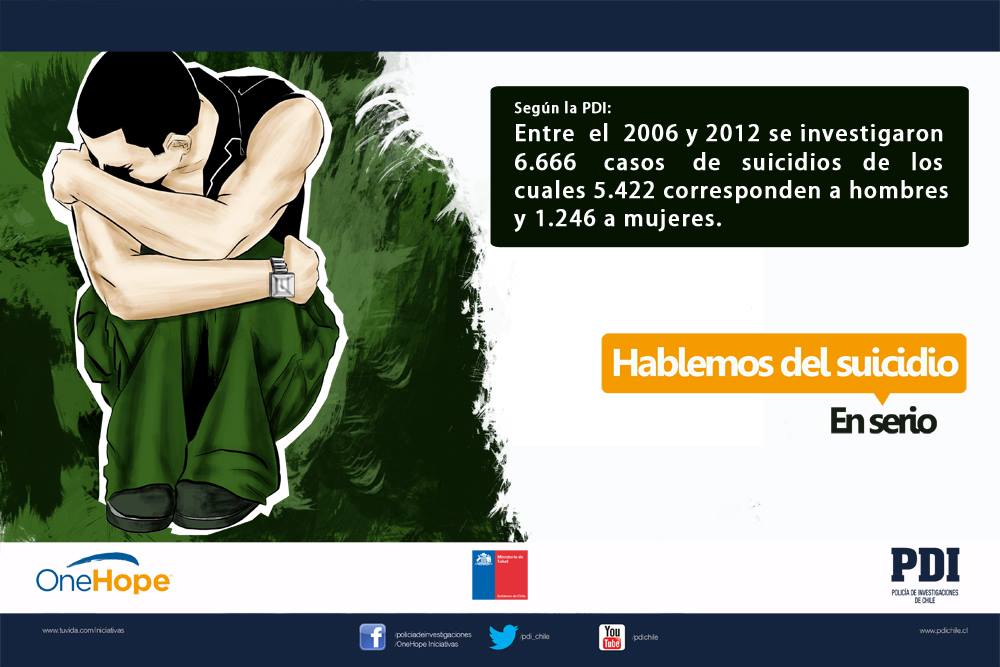 Between the years 2006-2012, the Policía de Investigaciones de Chile investigated 6,666 cases of suicide. Suicide rates are far higher among teen boys than girls. 81% of cases investigated involved males, while only 19% involved females.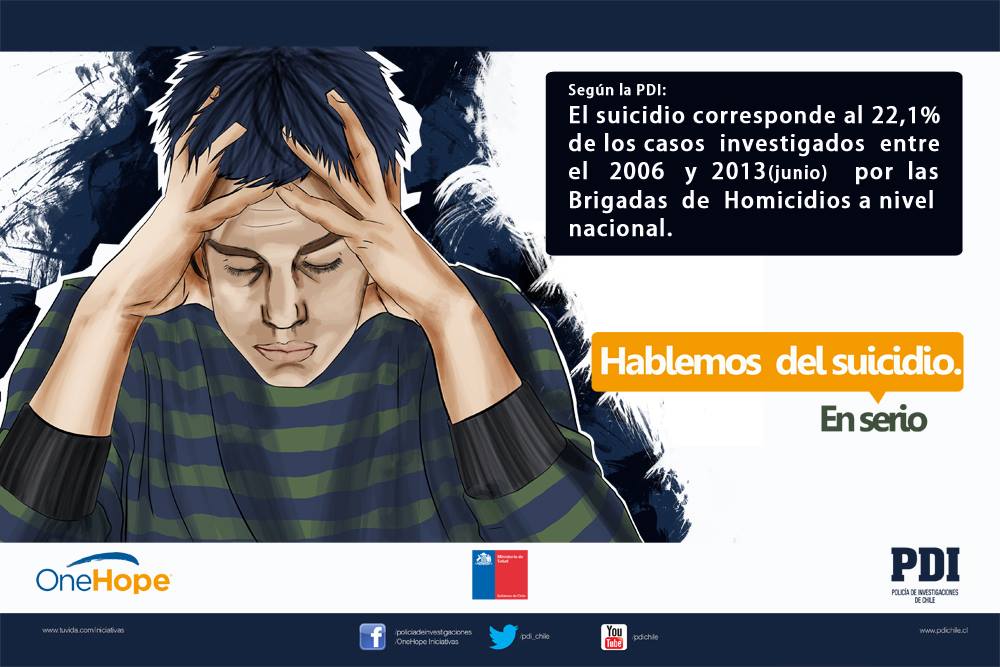 In Chile, OneHope reaches out to children and teens through programs and products designed to speak to the spiritual issues underlying these tragic trends. These include The Book of Hope and the films The GodMan and En Tus Manos. We've also developed The Extreme Life book for teens that embeds biblical principles in lessons about true friendship and how to create healthy relationships with others.
These materials are all designed to lead Chile's youth away from death and point them to the only God who can save them for eternity. And those who have been touched with this Gospel message say it is making a difference.
"This book (the Extreme Life) has been very helpful with some of the questions that I have always had and also with personal problems," said 12 year old Paloma Muñoz Galvez. "I have changed a little because now I know that I am no longer alone."