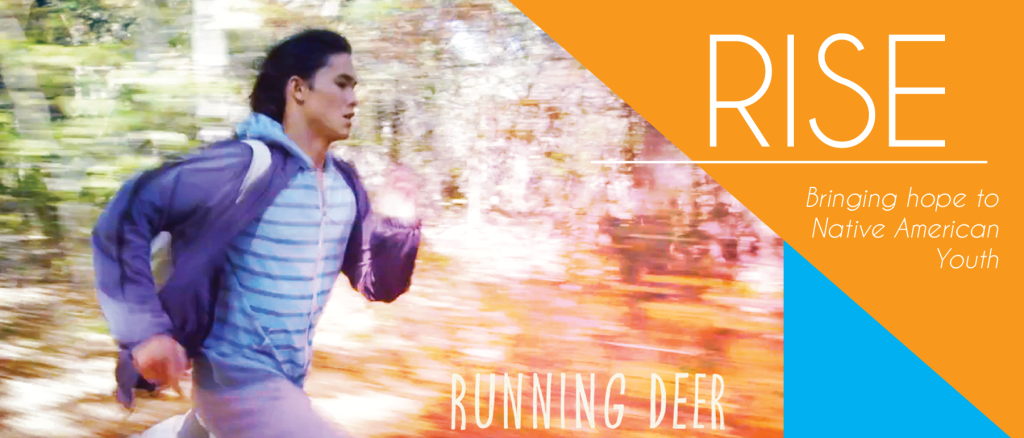 RISE: Reaching Indian Students Everywhere
The RISE program is designed to reach the youth of the Native American community with the Truth of God's Word. It aims to provide them with practical ways of applying God's Word to issues and concerns they are facing on a daily basis. This program consists of three components, each designed to work as a stand alone piece or in conjunction with the others:
Short Film, Running Deer, that has the following accompanying pieces:
A Screening Guide
A personal testimony from Chris Parrish, aka "Supaman."
A Gospel Message from Chris Parrish.
Click here to watch a trailer of Running Deer
RISE Book of Hope
This book is to be handed out to teens and details redemption, hope and healing while incorporating writings from Native Americans from various tribes.
Small Group Series that includes:
A Leader's Guide.
5 Short Testimony films of Native Americans to be used in conjunction with the lessons found in the Leader's Guide. These videos provide a short look into the life of five Native Americans through their personal testimonies.

Alicia (Created for Relationship)
Brandon (Hope for the Future)
Joe (Forgiveness)
Corey (Identity)
Brittany (Power to Overcome)
To purchase a supply of the RISE Book of Hope, please click here. If you have any questions, please contact info@onehope.net.
Click here to view Chris Parrish's new music video Prayer Loop Song!